HYDROTHERAPY HOT TUB BENEFITS
MORE THAN A HOT TUB
A hot tub is a place for personal improvement, where you can immerse yourself in warm water and massage to revitalize, slow down to recover, and connect with others to feel closer. Remarkable things happen when you make spending time in your spa part of your daily routine.
It's the best thing I ever did for myself. It's relaxing and it really helps aches and pains.

Hot Spring Spa Owner | New York
Used regularly, a hot tub offers long-term hydrotherapy benefits that can improve physical health and emotional well-being.
My husband and I purchased a Hot Spring hot tub about 16 years ago and used it twice a day every day for about 9-10 years. We sold our house and couldn't take it with us, now in our new house, we acquired a Hot Spring hot tub and remember why and how much we loved the one we had. We are so glad to have a hot tub again.

Hot Spring Spa Owner | Connecticut
Best money we've ever spent! Our only regret is not making this purchase years ago. It does wonders for my wife's stress and my arthritis. Get a Hot Spring today and you will be 100% happier in mind, body, and soul!

Hot Spring Spa Owner | Kentucky
It's the best thing I ever did for myself. It is relaxing and it really helps aches and pains.

Hot Spring Spa Owner | New York
EVERY DAY MADE BETTER®
BETTER WELLNESS
Hydrotherapy improves circulation and helps keep you flexible, so you can be your best, every day. Step into your Hot Spring spa and emerge feeling better mentally, physically, and emotionally.
BETTER RECOVERY
The combination of heat and advanced massage provides a total-body therapeutic experience. Warm water raises body temperature and increases blood circulation, buoyancy relieves stress on joints, and carefully placed jets massage away the knots and aches in your muscles.
BETTER SELF
A spa provides you with a unique sense of personal well-being, a special place where the rigors of everyday life are on pause. It prepares you for the day ahead, and helps you unwind and sleep better at night. Here, you discover your best self.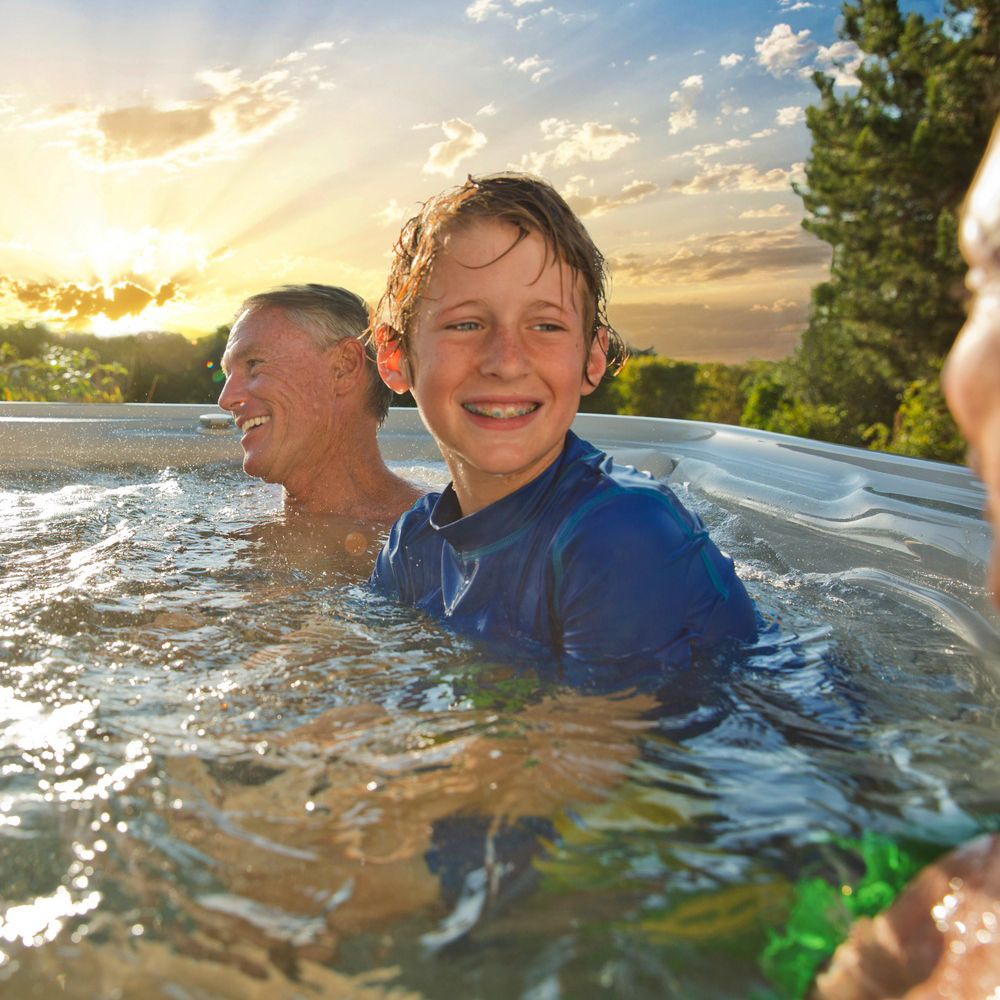 BETTER CONNECTION
Spending distraction-free time in a hot tub invites you to connect on a deeper level with the people who matter most in your life. The benefits flow well beyond just your time in the water, they fill your life with moments that fuel your best relationships.
DISCOVER THE HOT SPRING DIFFERENCE
As the world's best-selling spa brand, Hot Spring earned its reputation for quality and innovation. Our focus is on providing The Absolute Best Hot Tub Ownership Experience® through unparalleled massage, worry-free water care, energy-saving features and unmatched customer care.
REAL PEOPLE, REAL STORIES