Carefree Hot Spring Spas
9133 Pendleton Pike
Address:

9133 Pendleton Pike

Indianapolis

,

IN

46236


Get Directions

Store Hours:

M, T, Th, F: 10-7; Wed: 10-6; Sat: 10-5; Sun: By Appointment

Phone:

Email:

Website:
Get Pricing
Hot Tubs in Indianapolis, IN
Since we founded Carefree Spas in 1988, we've been proud to be the best hot tub dealer in Indianapolis. What makes us special? We have good, award-winning service, great personnel, excellent selection, and we don't play games. In every aspect of our business, we strive to do the right thing. That's how we live, and that's how we run our company. To come see our selection of top of the line Hot SpringⓇ spas, come visit our showroom today! The Hot Springs Difference: Over the past 30 years, we've had a lot of Hoosiers come through and buy a hot tub. A lot of those people enjoyed their experience so much that ten, fifteen, or twenty years later, they came back and bought another spa. They'd really come to love relaxing under the pristine light of the Indiana stars over that time, and wouldn't trade the experience for the world. Of course, the second time around, they had ten, fifteen, or twenty years of hot tub experience under their belt. By then, they had a pretty good idea of what they were looking for. We strive to give our first-time buyers that same level of clarity. So, in the eyes of our experienced buyers, what does matter? Second-time buyers love Hot Spring spas' multi-colored lighting, entertainment systems, and powerful jets, of course, but their main concern tends to be clean water. Fortunately, our Hot Spring spas have the most effective filtration systems available on the market, with quiet pumps and high-end filters. We carry a full line of water care products as well, including covers to keep debris out of the spa, skimmers to clean it out when it does get in, and water purification additives to keep your water crystal clean. It's no surprise to us that over and over again, when our customers seek a new hot tub, they walk away with a Hot Spring. Indiana Values: We're an Indiana store, with Indiana values. That means we're neighborly, caring, and we don't mess around when it comes to quality. We know that nothing beats relaxing in your spa after a long day tailgating a Colts game or helping your neighbors shovel out their driveway, because we've done it. We sell Hot Spring spas, and there's one reason that Hot Spring is the number one selling hot tub brand in Indiana and in the world—quality. Hot Spring spas are made of the best materials available, and have been refined to perfection over decades of meticulous engineering. Better yet, they're backed by outstanding service warranties. Our Indianapolis hot tub technicians are highly trained, with years of experience. In the world of hot tubs, it can be tough sometimes to know what you're getting. That's never a problem with Hot Spring. Because when you get a Hot Spring, you're getting the best. After you've got a good idea of the features you care about and your price range, come down to our showroom to check out our spas in person! We've got financing plans to fit every budget, and we're happy to help you find the spa that fits you best. Our knowledgeable sales people will give you a showroom tour and answer any questions you have about all our different hot tubs, and what it's like to be a hot tub owner five, ten, and fifteen years out. Why not visit today?
Areas Served
Indianapolis and surrounding areas in central Indiana
Gallery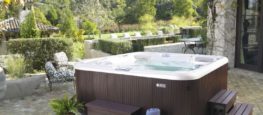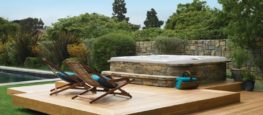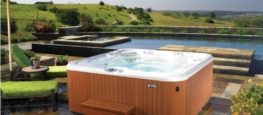 Services Offered

Backyard Consultation
We can meet with you to determine the best location for a hot tub in your yard.

Delivery Available
We can deliver your new hot tub right to your backyard.

Service Department
We're here to assist you after you purchase your hot tub.

Test Soak
Arrange a time to come in and give one of our hot tubs a try.

Watercare Analysis
We'll help you make sure your hot tub has the cleanest water possible.