With a Hot Spot Collection spa, you can be confident your investment will help you maximize every day, for years to come.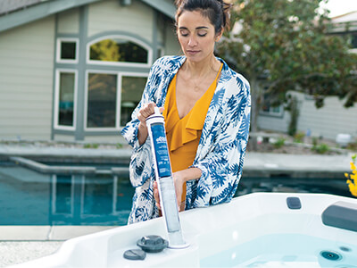 FROG® @ease® In-Line Sanitizing System
Prefilled cartridges automatically release SmartChlor® sanitizer and minerals to keep water soft, clean, and clear with less effort.
Learn More
Legendary Performance
Backed by a decades-long reputation for outstanding quality and value, you can count on years of enjoyment and reliability.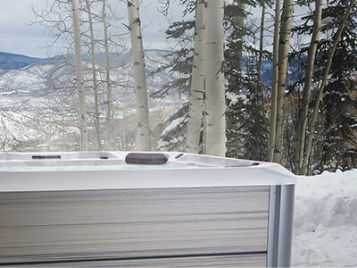 FiberCor® Insulation
Exclusive insulation with a density four times greater than the half-pound foam used in most spas helps lock in heat and save energy cost.
Gallery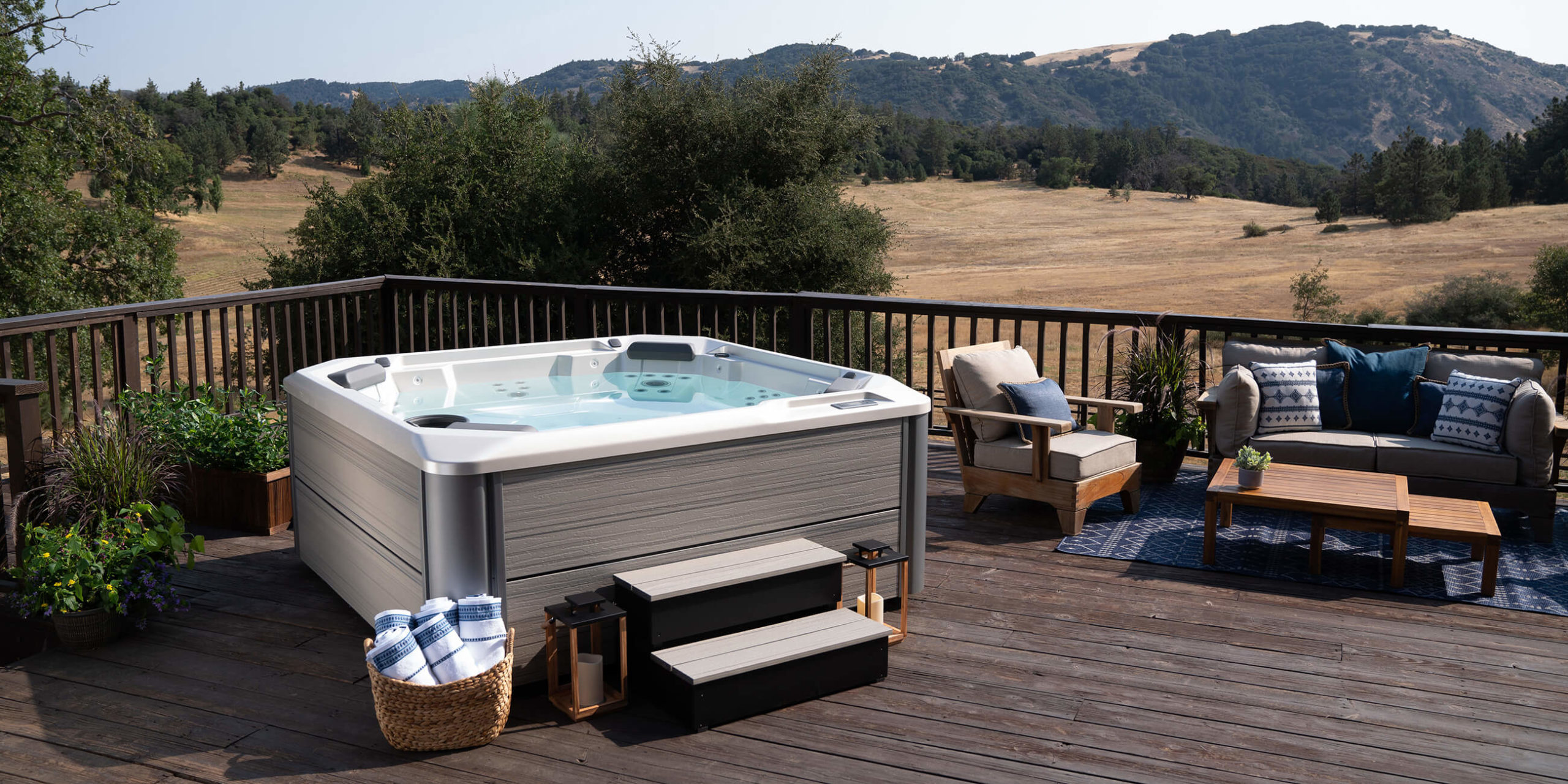 Shown with Almond Cabinet and Pearl Shell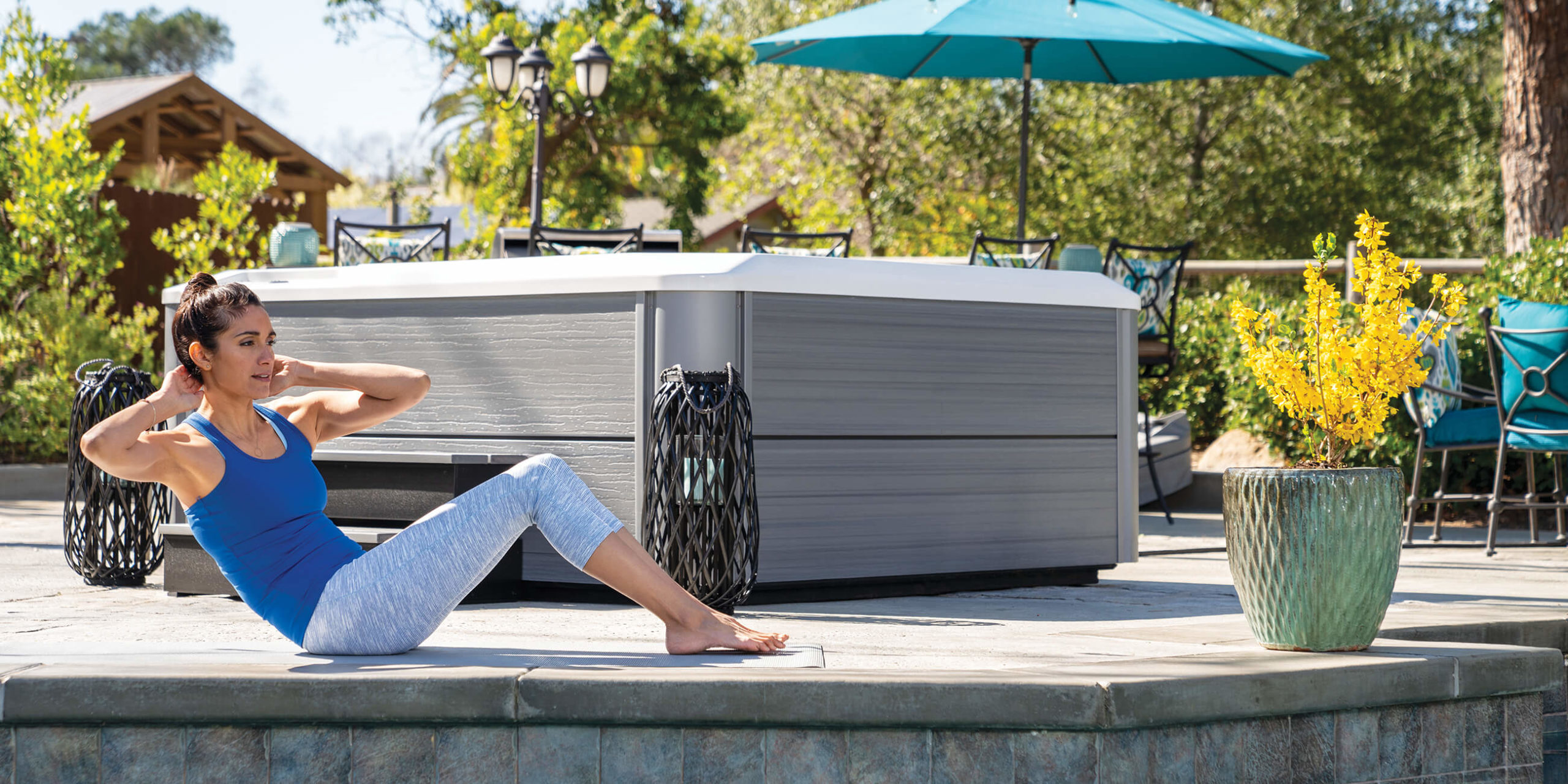 Shown with Storm Cabinet and Alpine White Shell
Relay® Model Lounge Seat Shown with Alpine White Shell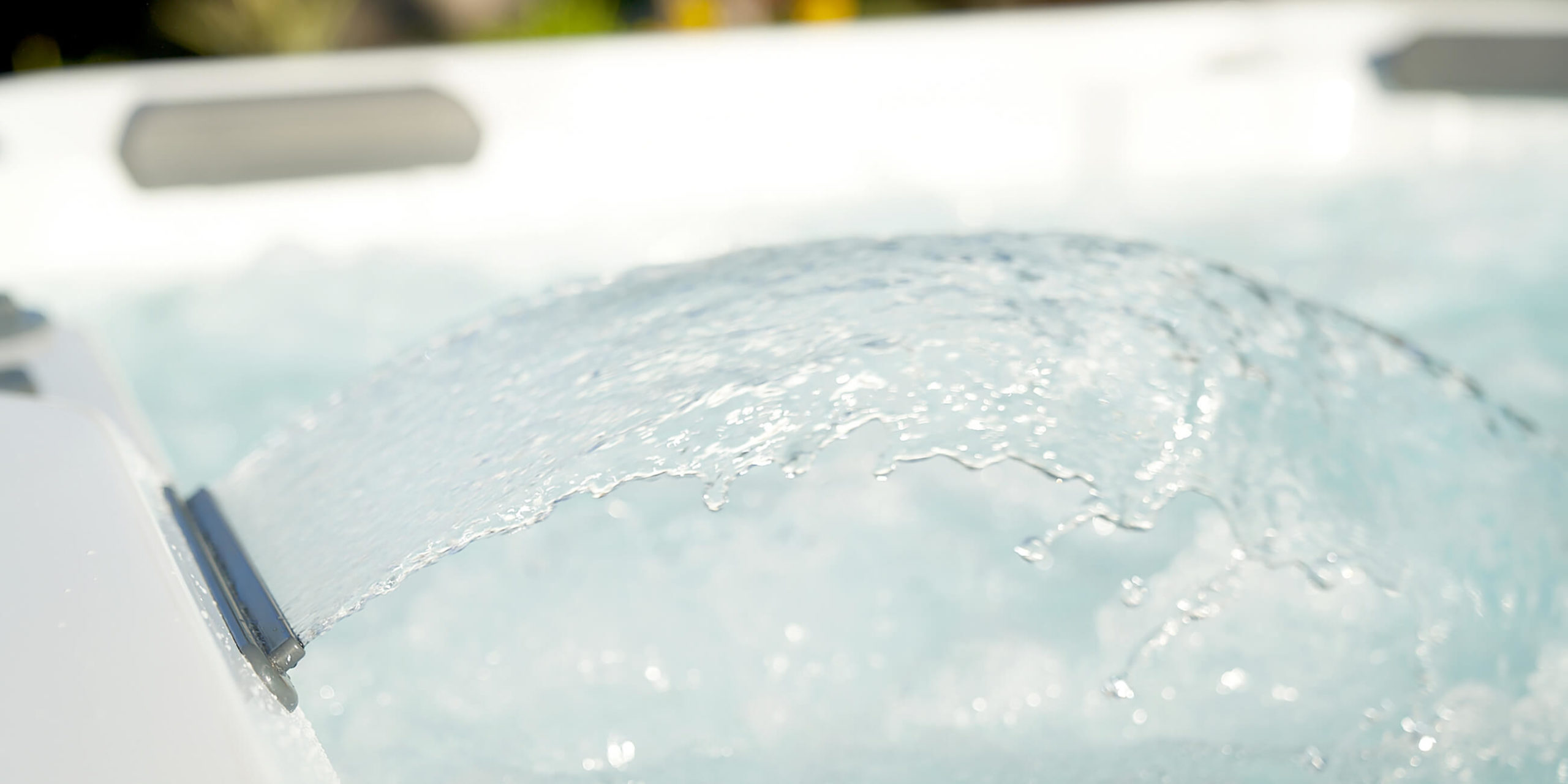 Relay® Model Waterfall Shown with Alpine White Shell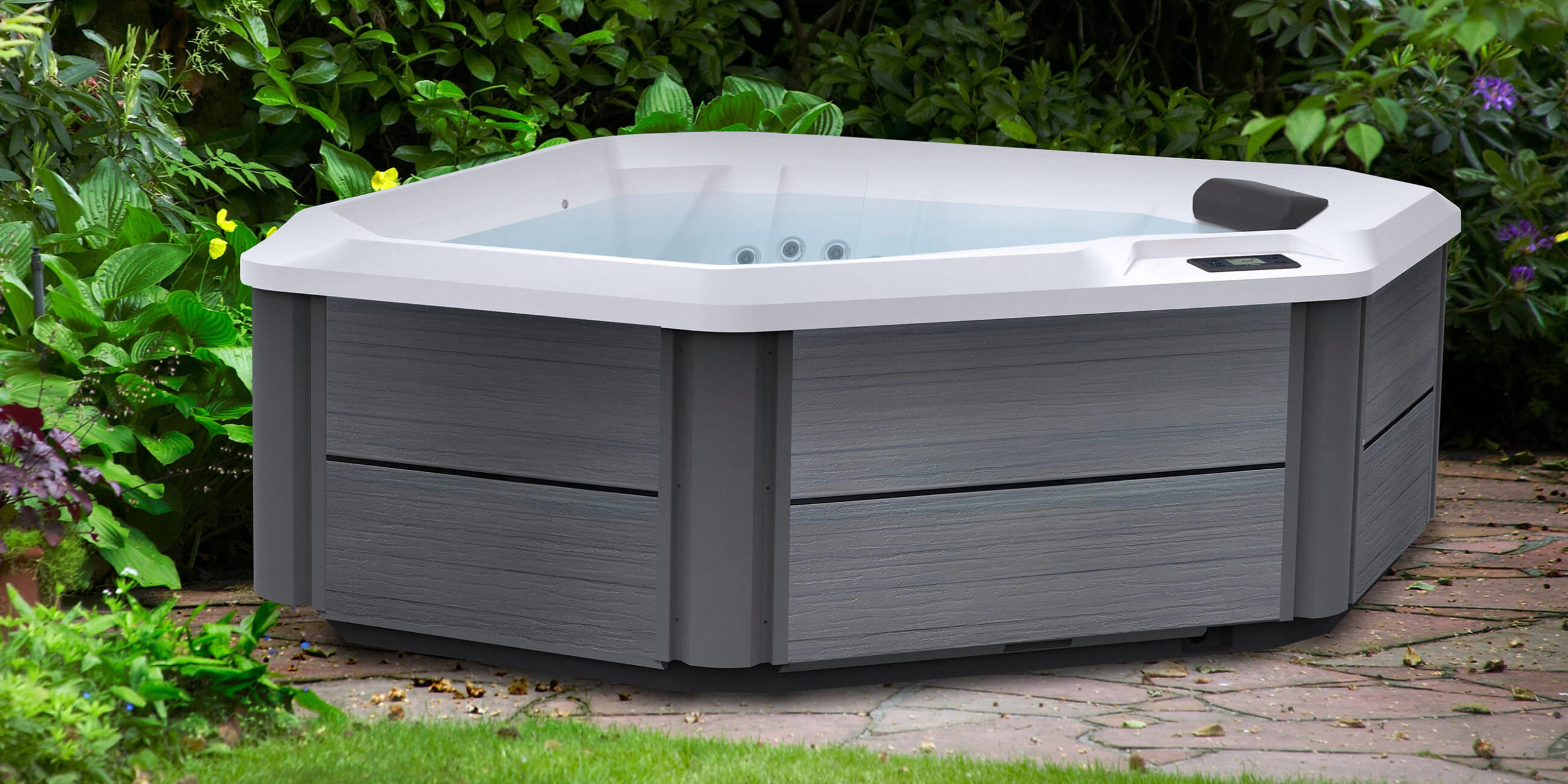 Shown with Storm Cabinet and Alpine White Shell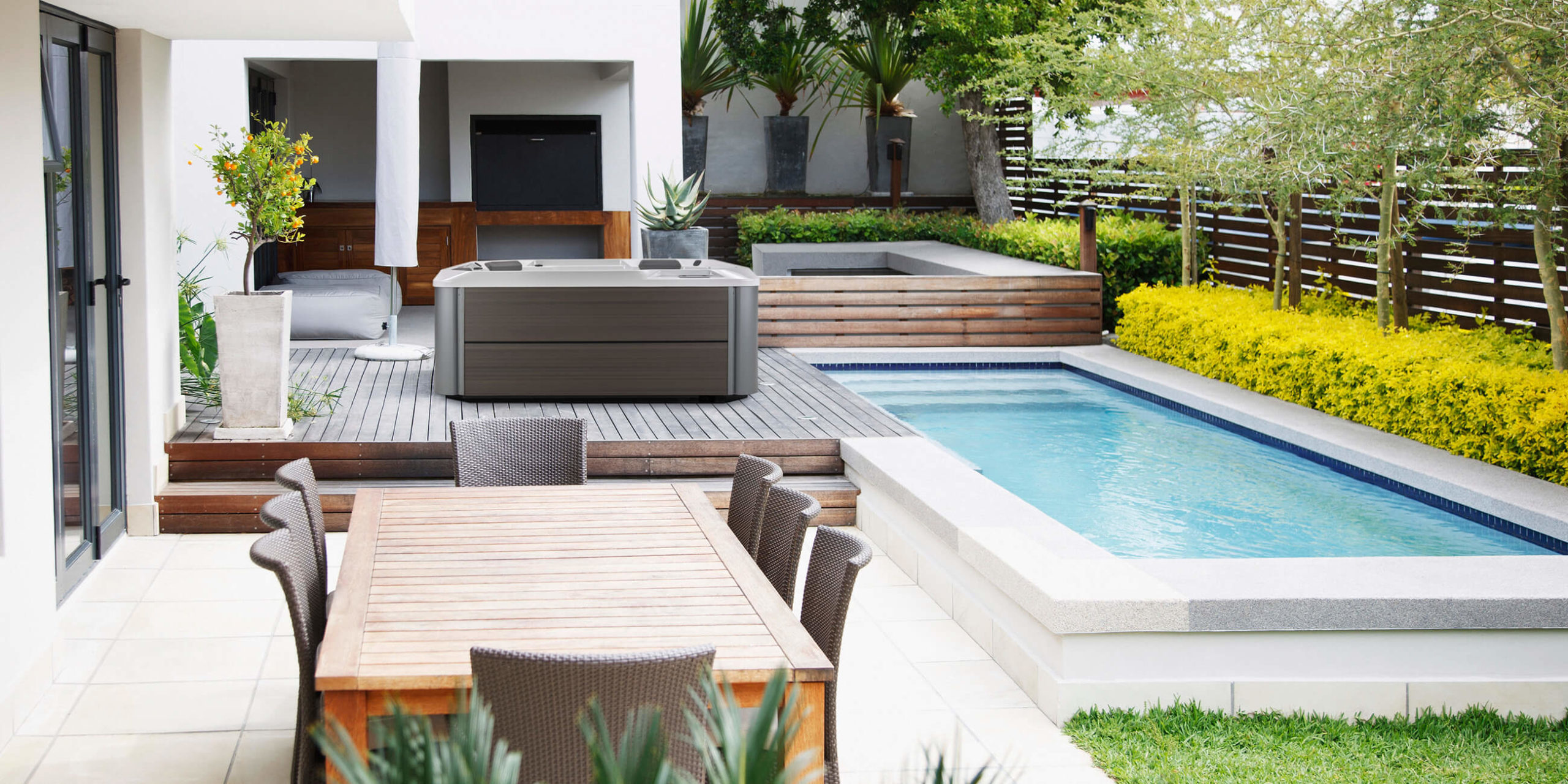 Shown with Havana Cabinet and Alpine White Shell
Shown with Almond Cabinet and Pearl Shell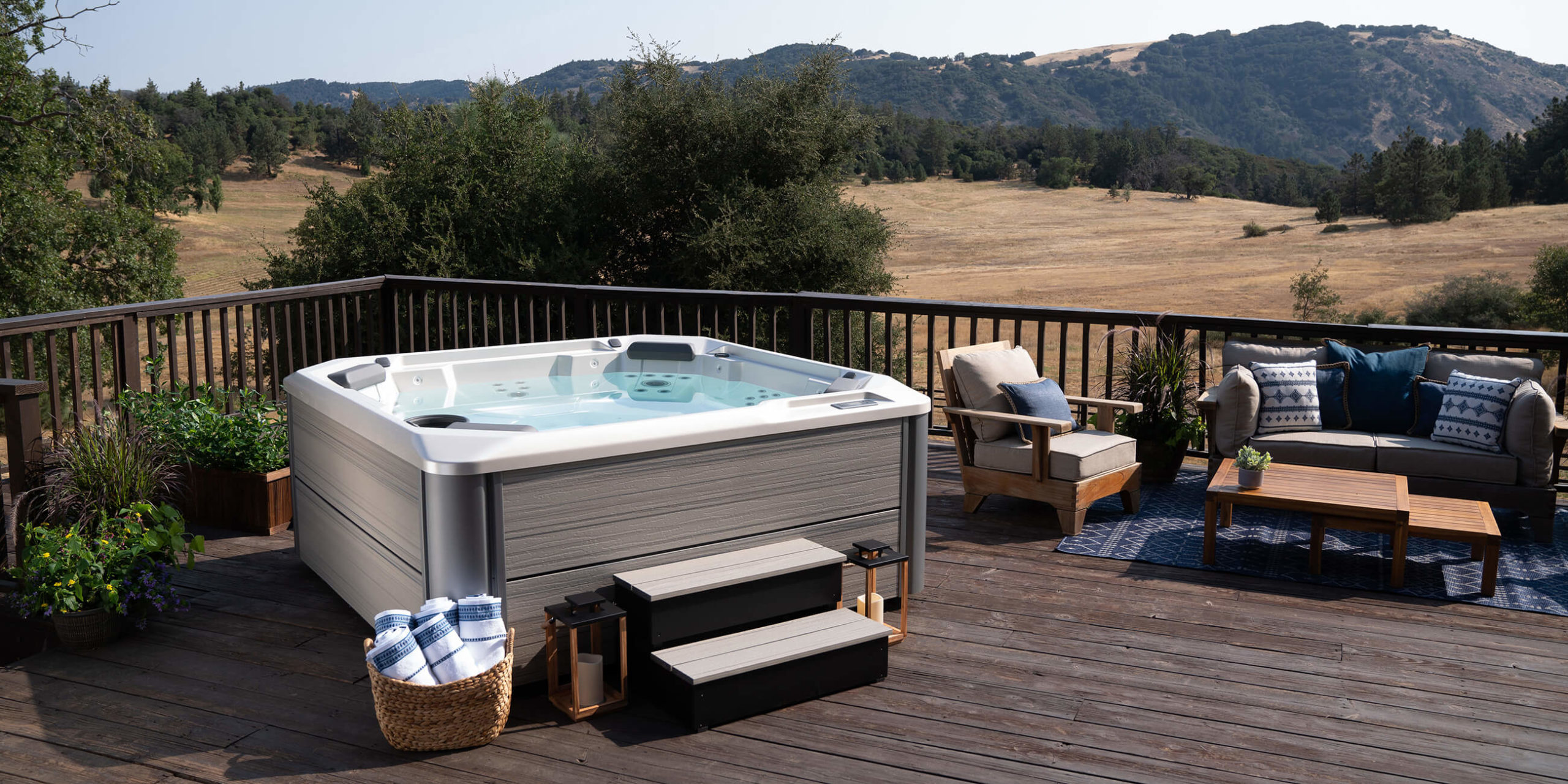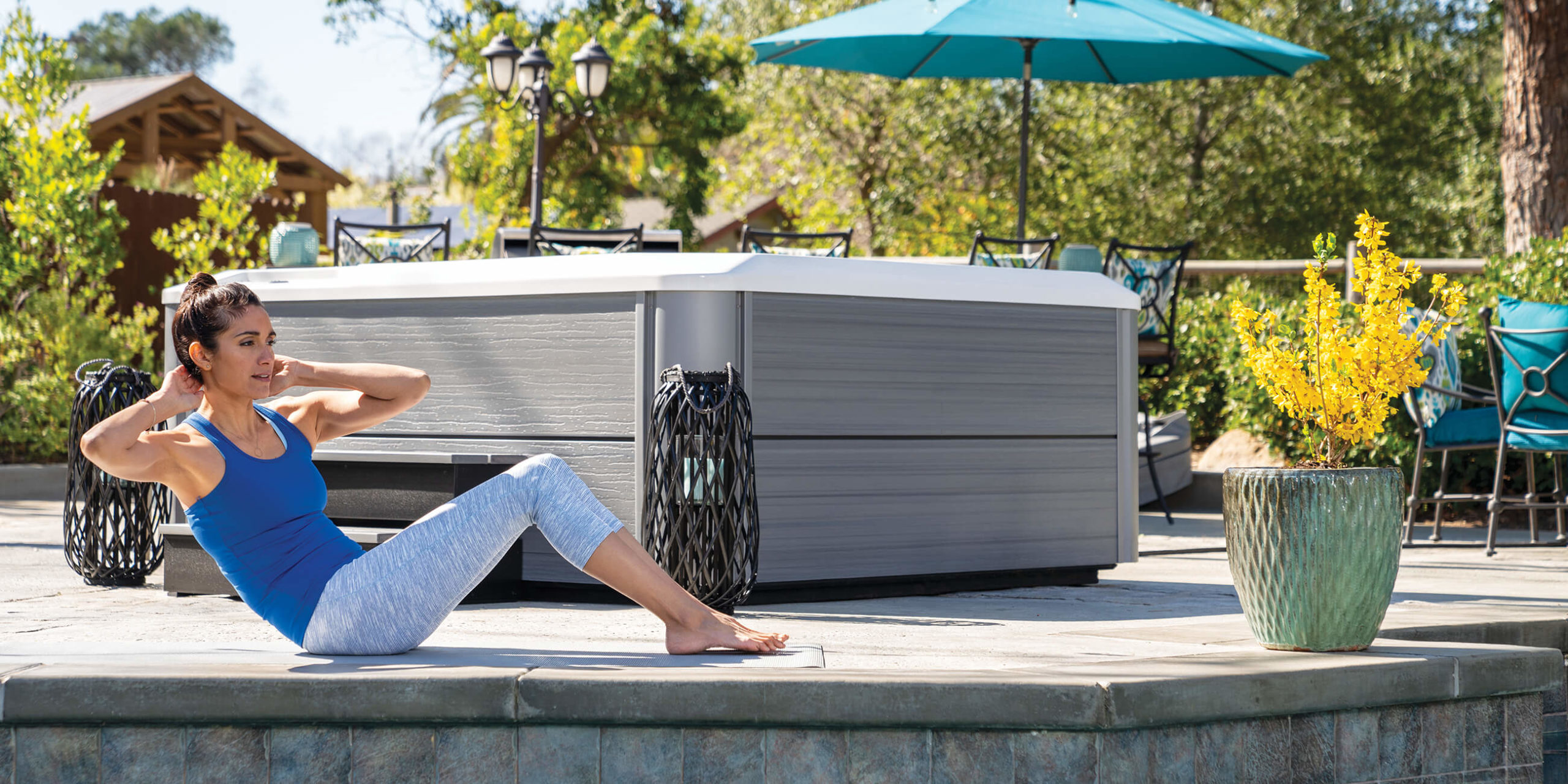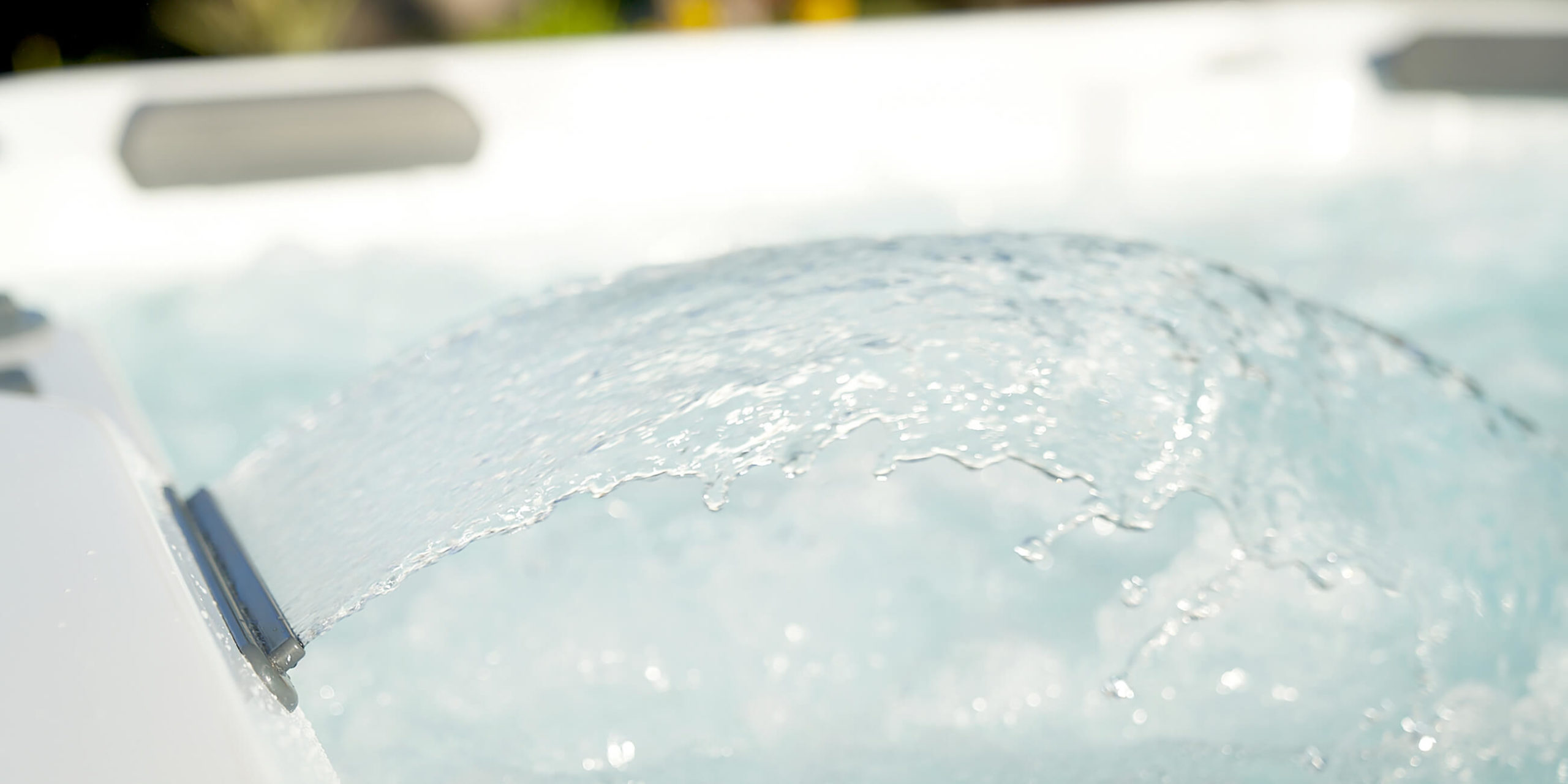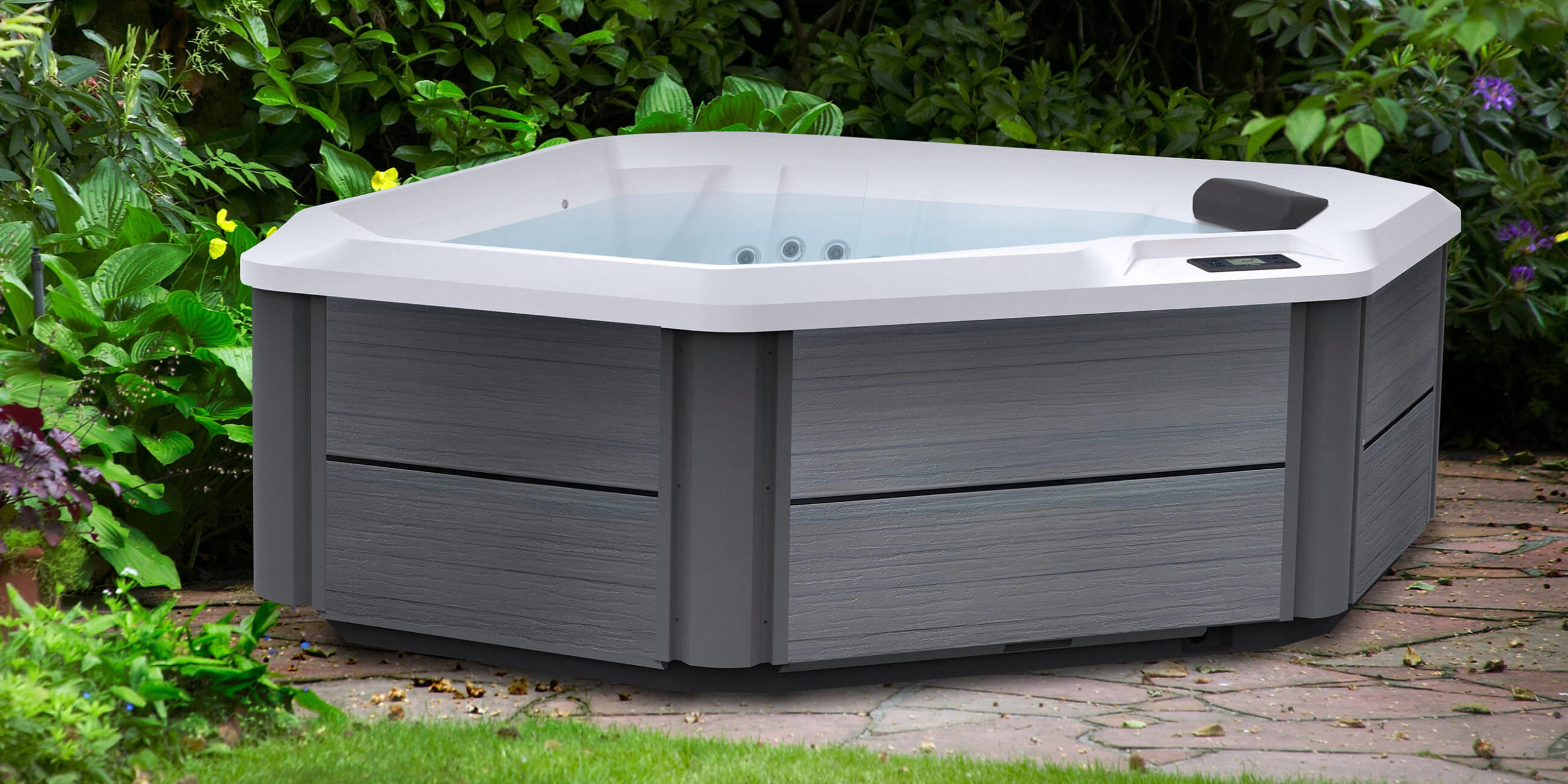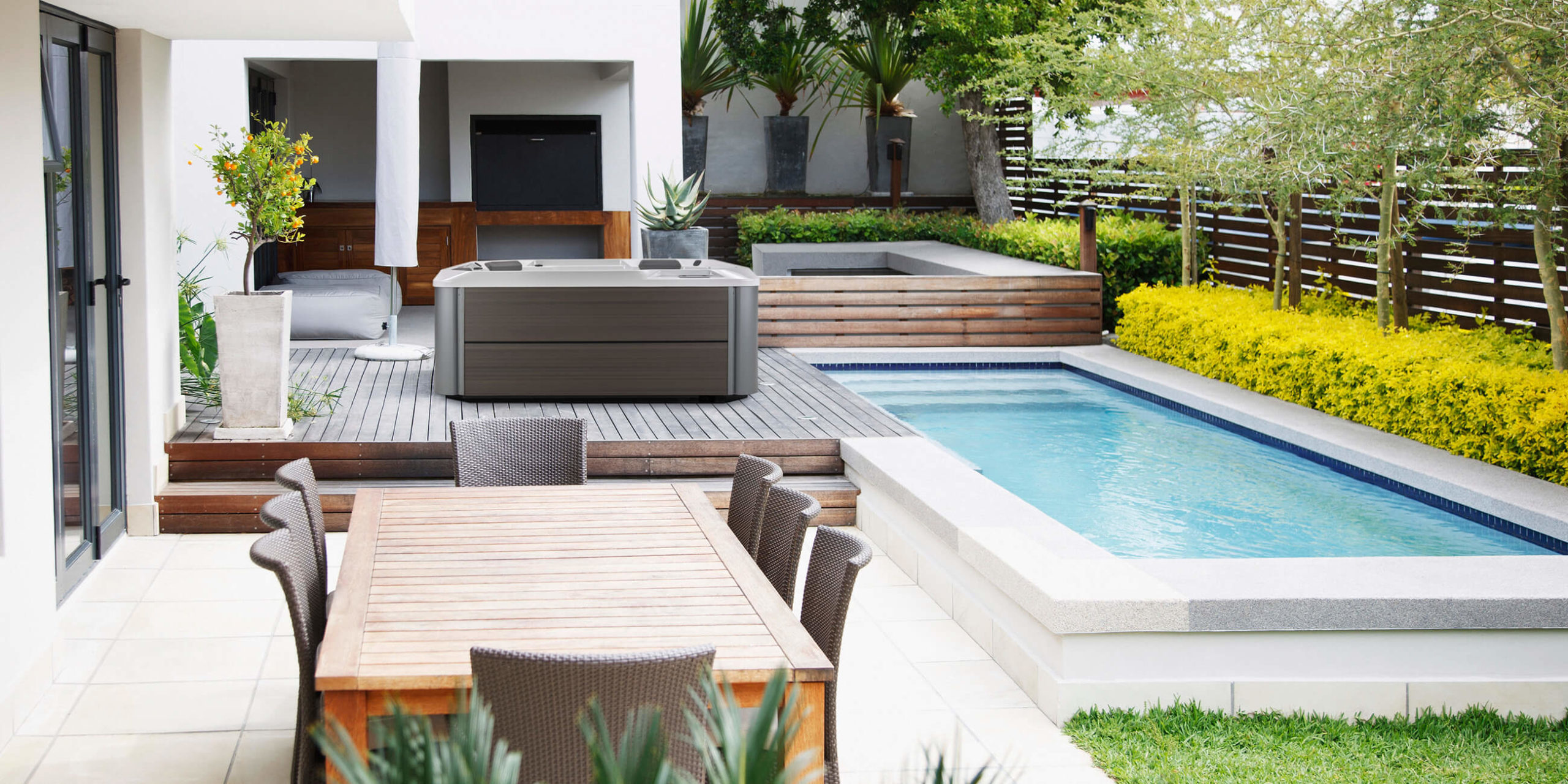 Features
LEGENDARY HOT SPRING® MASSAGE
Comfortable seats with purposefully arranged jet systems work together to target specific muscle groups. The result is a distinctive massage from your neck to your shoulders, back, wrists, calves, and feet.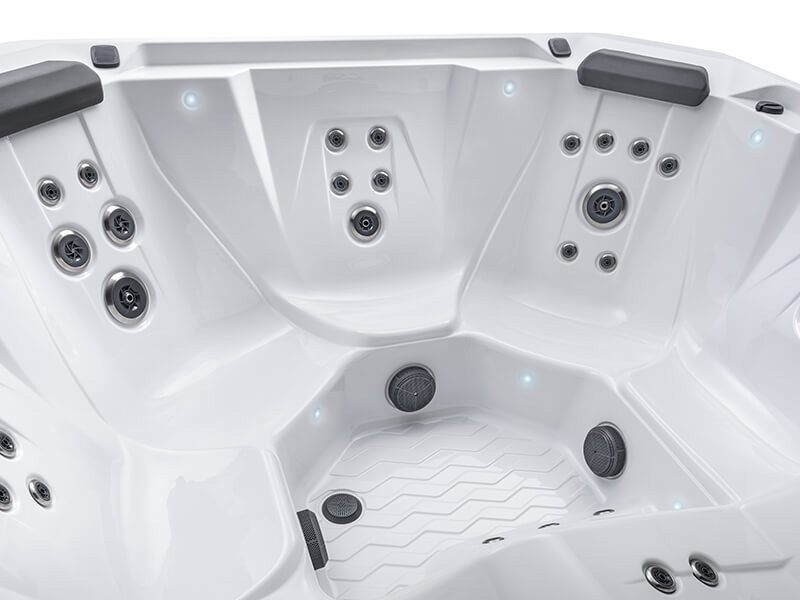 PERSONALIZED CONTROL
The Comfort Control® system lets you dial in your experience—from soft touch to powerful massage. Use the SmartJet® system, available on the Pace™ model, to customize water flow to different jet groups and seats.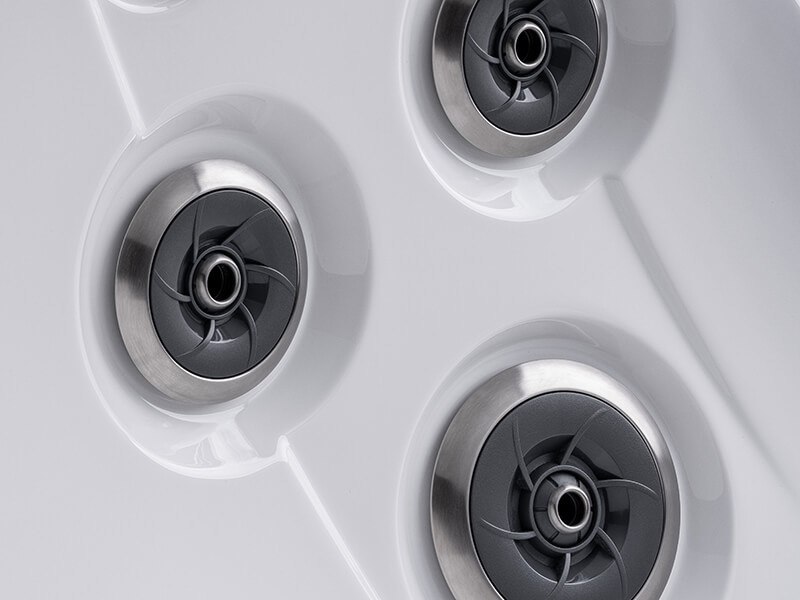 EASY WATER CARE
Crystal clear spa water is essential to a great spa experience. Hot Spot Collection spas come ready for the FROG® @ease® in-line sanitizing system (available in the U.S. only).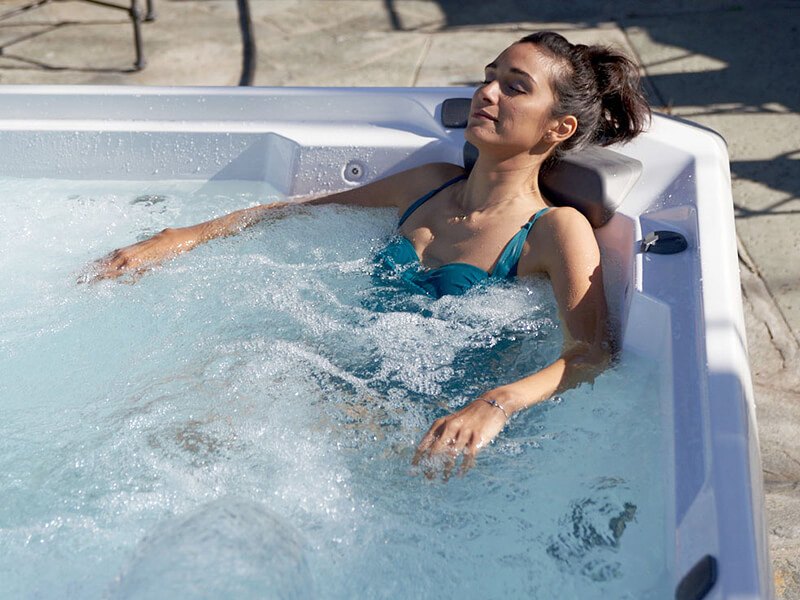 FROG® @EASE® IN-LINE SANITIZING SYSTEM
Pre-filled cartridges with SmartChlor® technology and minerals self-regulate to keep water crystal clear with less effort. @ease creates softer feeling water that's virtually free of chemical odors.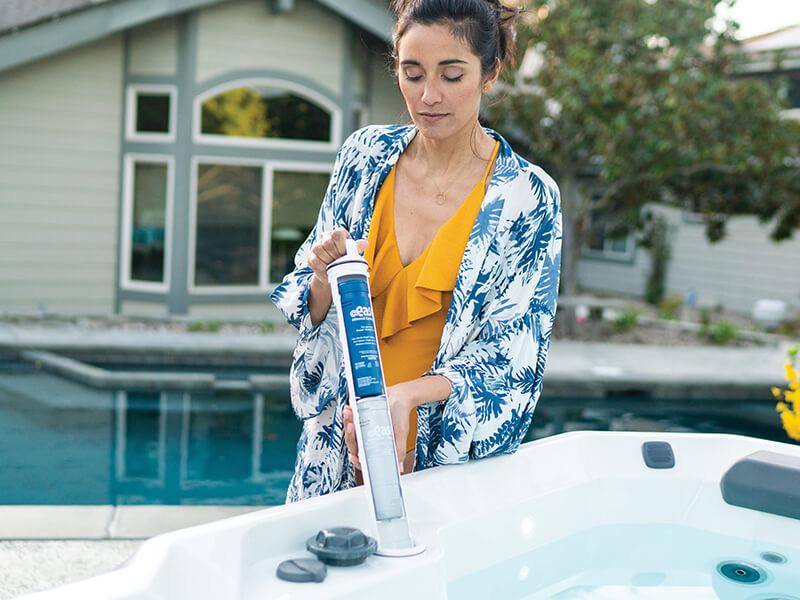 MONEY-SAVING ENERGY EFFICIENCY
Hot Spot Collection spas feature an Energy Smart® System to reduce energy consumption. You can have peace of mind knowing that your spa will be hot and ready when you are, while keeping energy costs low.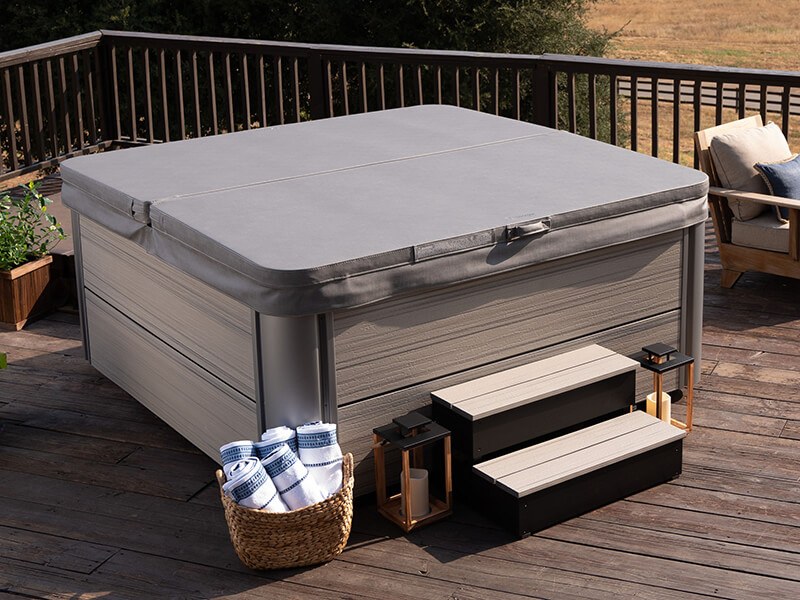 ENERGY SMART® SYSTEM FEATURES
FiberCor® insulation fills the cabinet completely with a density four times greater than the half-pound foam used in most spas.
Proprietary spa covers ensure a tight fit to keep heat from escaping.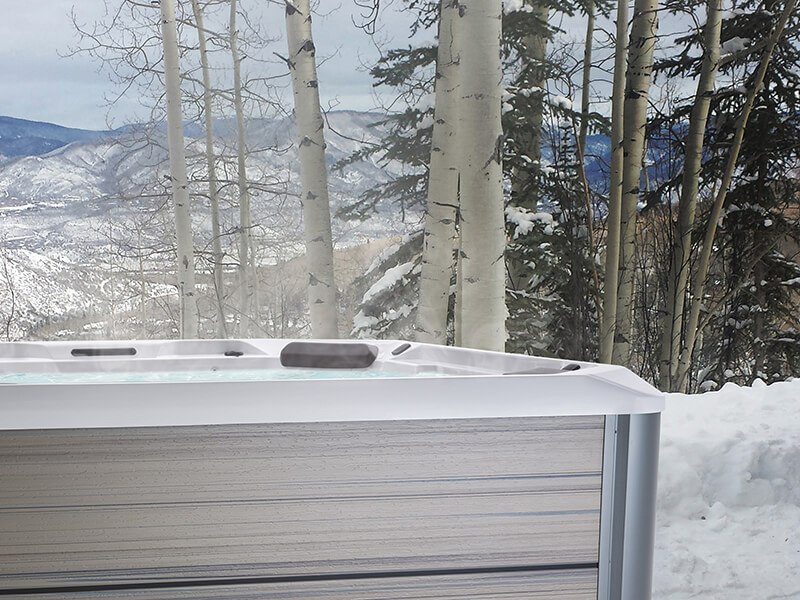 THE ABSOLUTE BEST HOT TUB OWNERSHIP EXPERIENCE®
You can count on lasting quality and unparalleled customer care from a global network of dealers dedicated to providing you with an extraordinary ownership experience.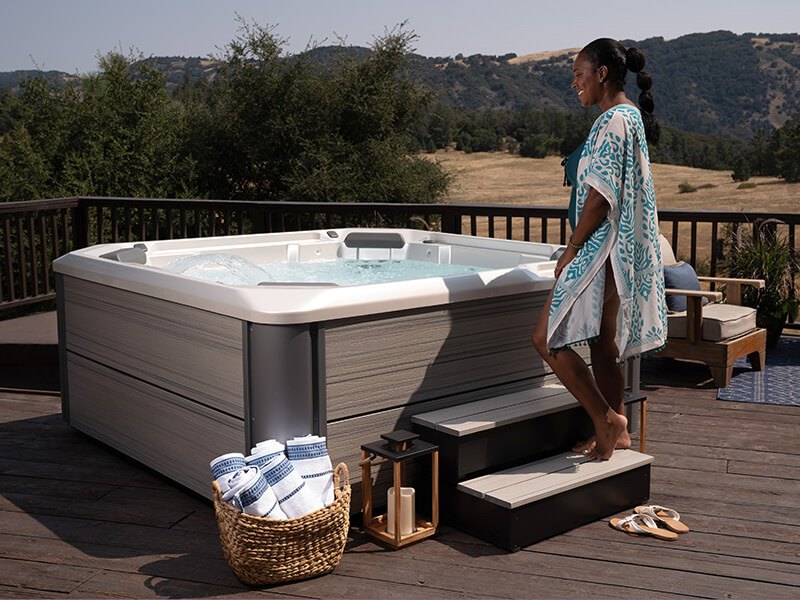 BEAUTIFY YOUR SPACE
Designed to delight the senses, each Hot Spot Collection spa features eye-catching finishes, dramatic LED lighting, sleek metallic corners, and distinctive design details.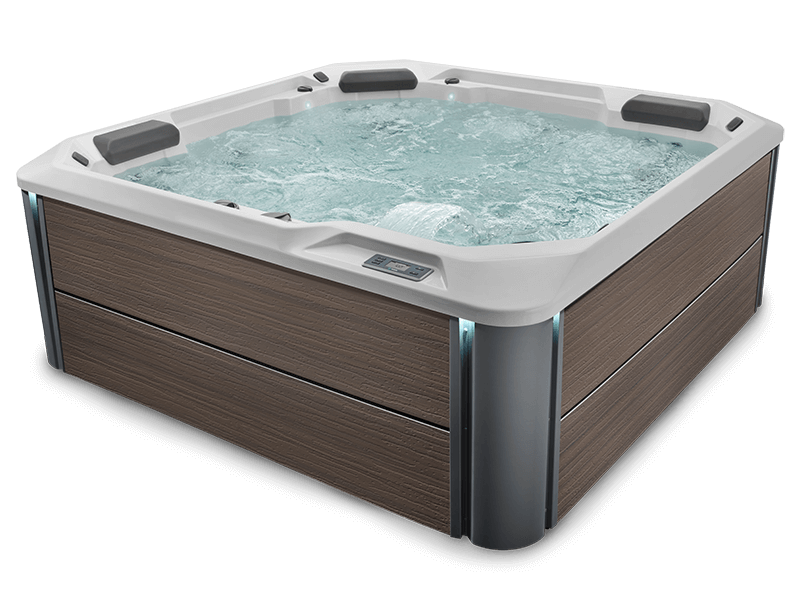 SOOTHING COLOR PALETTE
Subtly embossed cabinets evoke the beauty of natural materials with the durability of advanced composites to complement your indoor and outdoor space.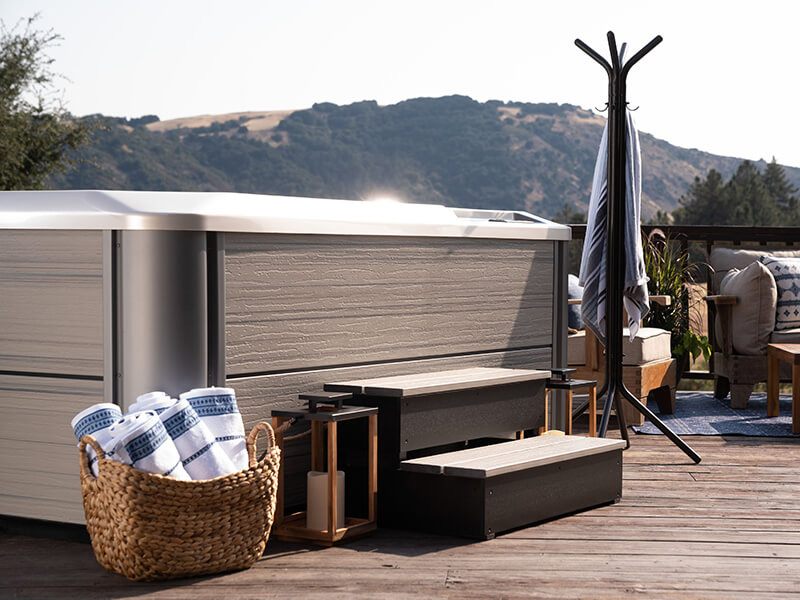 ON-TREND DESIGN
A large bar top, contoured seating, and integrated pillows complement the overall design for a unique look.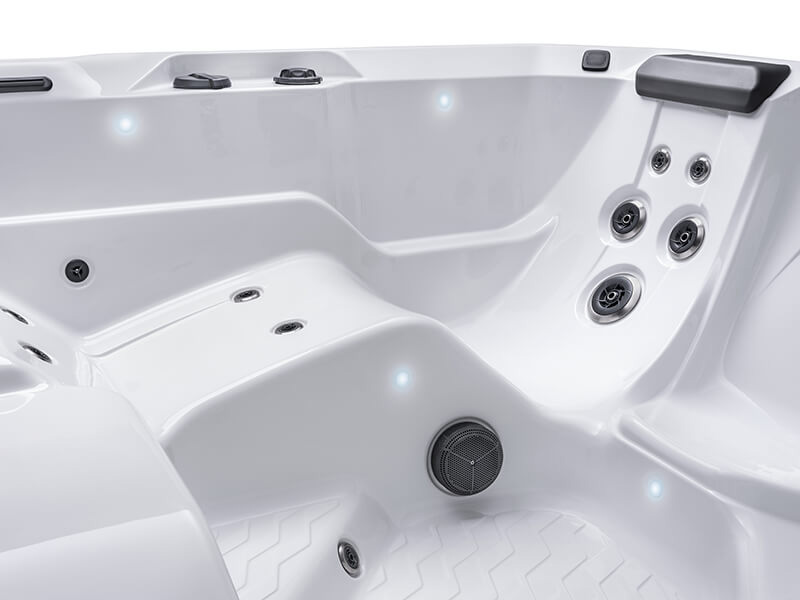 Shop Other Hot Tub Collections
With three different hot tub Collections, you'll find one that's just right for you. 
Hot Spot Collection Reviews
See what real people have to say about their Hot Spring spa experience.
My husband and I love our hot tub. We go in almost every night. It is something to look forward to and is a great way to unwind at the end of the day. I never thought I would have loved it as much as I do! I highly recommend it.
Hot Spring spa owner, Pennsylvania
HotSpot Product Aggregate Reviews
is rated out of
5
by
1456
.
Rated

5

out of

5
by
MarieB
from
Happy First Time Hot Tub Owners
My husband and I had the rare opportunity to have friends who had this spa at their beach house. We were so impressed with the size, water feature, quality and lounge area that when we were ready to purchase we bought the same spa design. We use it on average 3 times a week and enjoy it day and night. It is easy to keep clean, is very energy efficient and a pleasure to own. We recommend it highly to others.
Date published: 2014-02-18
Rated

4

out of

5
by
Hudspath79
from
our first tub
This is our first hot tub. We love it. We get in every night before bed for about 30 minutes. We sleep so much better and are more relaxed. My wife says warmer through the night and has fewer cold chills. We wake more refreshed and energetic.
Date published: 2022-12-02
Rated

4

out of

5
by
Marty
from
Pace Spa
Initially I thought the jets were not as powerful as my old hot springs bengal model. After adjusting the controls, the jets are good. I really like the water care system. Low chlorine is needed with the weekly maintain additive. Overall for a 110 volt smaller tub I am satisfied.
Date published: 2022-11-30
Rated

4

out of

5
by
Jules
from
Amazing tub, tricky water balancing
We absolutely love our spa. The only negative thing is getting the chemicals balanced. We continue to have issues with foam. It's been hard to get the chlorine, pH and alkaline correct. Thankfully the folks at the spa store are very helpful.
Date published: 2022-11-29
Rated

3

out of

5
by
Zataralee
from
A little overpriced for what you get.
Don't get me wrong, it's a good spa. But for the money, I feel like it could be better insulated and have a better control panel. I'm not just guessing on the insulation. Using a thermal imaging camera (FLIR) I can see that heat leaks out from the top corners, the front panel, and parts of the cover badly. As for the control panel... It's just a 5 button panel with a simple display. But the buttons are those membrane buttons like on your parents 1980s microwave. You know, the ones that fall apart after pushing the same buttons are few hundred times.
Date published: 2022-11-27
Compare Hot Tub Collections
Each Hot Spring Collection features spas with different jets, features and number of seats.
Compare Now
Visualize That Perfect Spa in Your Space
Use the free Virtual View™ AR app to view and compare spa models.
Learn More