Hansens Pool And Spa
4440 Green Bay Rd
Address:

4440 Green Bay Rd

Kenosha

,

WI

53144


Get Directions

Store Hours:

Monday 10-6 / Tuesday 10-6 / Wednesday Closed / Thursday 10-6 / Friday 10-5 / Saturday 10-4 / Sunday 12-4

Phone:

Email:

Website:
Get Pricing
Hot Tubs in Kenosha, WI
Hansen's Pool & Spa is a locally owned and operated family fun store for all of Southeastern Wisconsin and Northern Illinois. We stock only the highest quality leisure products available to ensure your families fun and satisfaction is met. In business since 1982, Hansen's Pool & Spa stocks, sells and services items that give families together, and that are fun and promote good health. Above ground swimming pools for summer family enjoyment and water exercise, warm bubbling spas for year round relief for stress and pain, and dart boards, games and accessories for indoor winter fun. So no matter the season, Hansen's Pool & Spa has what you are looking for to complete your family fun and outdoor leisure project. Hansen's Pool & Spa provides their employees with continued education so they are ready to answer any and all of your questions regarding products, parts and swimming pool and spa chemicals. Hansen's Pool & Spa offers our customers free water testing for their swimming pools and spas using our advanced digital water testing lab for accurate and professional results.We also provide consumer classes to assist our customers in understanding how to run and maintain their swimming pools or spas. Hansen's Pool & Spa has on staff their own service technicians to take care of your swimming pool or spa needs, the only swimming pool and spa retail store in Southeastern WI that does this. These are just a few of the things that make Hansen's Pool & Spa stand out above the rest. Our mission has always been to offer the best products, best prices and best service available anywhere. Hansen's Pool & Spa is proud to belong to one of the nations largest buying groups. It is because of this affiliation that we can buy products better and pass those savings on to our customers. We continue to be committed to our customers and constantly strive to be the best that we can be.
Areas Served
South East Wisconsin & Northern Illinois Kenosha | Kenosha County | Pleasant Prairie | Trevor | Silver Lake | Bristol | Twin Lakes | Paddock Lake | Waterford | Racine | Mount Pleasant | Caledonia | Wind Point | Oak Creek | Franklin | Milwaukee | Muskego | Waukesha | Elkhorn | Burlington | Lake Geneva | Zion | Winthrop Harbor | Gurnee | Waukegan | Wadsworth | Beach Park | Antioch | Libertyville
Gallery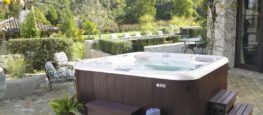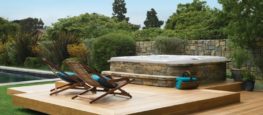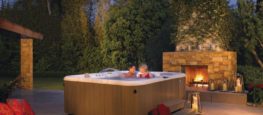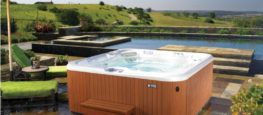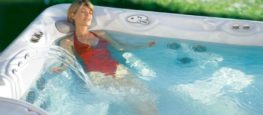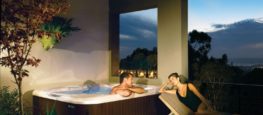 Services Offered

Backyard Consultation
We can meet with you to determine the best location for a hot tub in your yard.

Delivery Available
We can deliver your new hot tub right to your backyard.

Service Department
We're here to assist you after you purchase your hot tub.

Test Soak
Arrange a time to come in and give one of our hot tubs a try.

Watercare Analysis
We'll help you make sure your hot tub has the cleanest water possible.